Sadhbh (pronouced Sive) Walshe is an Irish journalist writing a weekly series on California prisons for the London Guardian, one of the most influential newspapers in the world. If you have a story idea, I'm sure she'd love to hear from you. You'll see her email below and at the end of her story.
Many of you will recognize the person she refers to in this new story. Randall Sondai Ellis is one of the hunger strike leaders at Pelican Bay. Here are a couple of stories he's written recently: Retaliation at Pelican Bay: Letters from the SHU and http://sfbayview.com/2011/to-witness-people-say-no-to-state-sanctioned-torture-is-a-beautiful-sight-indeed/" rel="nofollow" target="_blank">To witness people say no to state-sanctioned torture is a beautiful sight indeed.
This latest story by Sadhbh is the third in her series.
Here they all are:
Inside story: the US prison system
Sadhbh Walshe: Like thousands, Randall Ellis will likely never get parole. But do we really want prisons to become elderly homes for offenders?
solitary confinement

in which some spend decades

12 Jan

On 19 December 2011, three prisoners at Corcoran State Prison wrote a letter to the California Department of Corrections and Rehabilitation (CDCR) threatening to go on hunger strike if improvements were not made to their living conditions. Evidently, they received no response from the CDCR: the hunger strike began on 28 December.

This latest hunger strike, the third in less than six months, is small potatoes compared to the previous two, which were state-wide and involved thousands of inmates. According to Terry Thornton, a CDCR spokeswoman, it may already be over. But the fact that Californian prisoners have once again resorted to starving themselves to protest the conditions of their confinement does suggest that something is rotten in the Golden State's penal system.

The first hunger strike began on 1 July 2011, and ended three weeks later when the CDCR agreed, in theory at least, to address the participants' five core demands, which amounted to better living conditions, adequate food and clothing, an end to group punishments and most importantly, an end to the gang validation policy that sentences inmates to endless terms in solitary confinement cells, known as SHUs.

One of my correspondents, Anthony, who has an indeterminate SHU sentence (meaning, there's no end in sight), described to me in a letter what it is about the SHU environment he and his fellow inmates find hard to tolerate.
"We're entitled to receive 10 hours of 'outdoor exercise' a week, but lucky if we get half that. At times, we're cooped up an entire week in our cells before the opportunity of expanding our lungs with fresh air. 'Outdoor exercise' consists of being placed in a dog kennel-like cage, no bigger than our cells. We're prohibited from all recreational and exercise equipment, compelling most to pace idly back and forth.

"Blinding bright lights remain on 24 hours a day within our (windowless 8ft x 10ft) cells as we have been denied control over them. Our lavatories are electronically installed, allotting each cell two flushes every 15 minutes."
The SHU residents are not alone in finding these conditions intolerable. On 18 October 2011, after inspecting such facilities, Juan Mendez, a United Nations expert on torture, called for all countries to ban the use of solitary confinement except in exceptional circumstances, and even then, for no longer than 15 days.

Personally, I don't think I'd get through 15 hours locked up in a concrete box, with no window, bright lights glaring 24/7 and a toilet that won't stop flushing, but 15 days would certainly be an improvement on 15 years, which is about the average length of time the men who have been writing to me from California's SHUs have been locked up in these sensory deprivation units.

The CDCR's Thornton confirmed that many inmates have spent several decades in the SHU (the record so far that I know of is 35 years), but made the point that most inmates earned their stay for acts of violence from which prisoners in the general population deserve to be protected. A valid argument, certainly, but how can you tell if an inmate is still a threat to the mainline population after he's been locked in a box by himself for 20 plus years?

The problem for SHU inmates is that once they get sent to the box, it's almost impossible to work their way out of it. Their options are to either "debrief, parole or die", which as it turns out are non-options. Debriefing, or "snitching", on other prisoners can provoke retaliation; parole is rarely granted and dying … well, suicides are certainly not rare in solitary confinement, but it turns out many SHU inmates still have the will to live.

The first hunger strike, which involved more than 6,000 inmates, brought little meaningful reform. After three weeks of starvation, the prisoners found that what they had gained amounted to little more than the right to purchase sweatpants and coloring pencils. Less than two months later, despite threats of disciplinary action by the CDCR (pdf), the hunger strike resumed with almost double the number of original participants (pdf). It all got a bit ugly for a while: mail and visiting privileges were suspended; attorneys for the hunger strikers were banned from entering the prison; participants received behavior violation write-ups; and according to several testimonies, the alleged leaders of the hunger strike were placed in freezing cold cells without proper clothing and forced to remain there for 15 days.

Eventually, a deal was reached, with promises from the CDCR to address the prisoners' demands and to set about instigating a "step down" program, which would allow alleged gang members to earn their release from the SHU – without having to debrief. Laura Magnani, a member of the mediation team representing the prisoners, says the CDCR appear to be negotiating in good faith and progress is being made.

If this turns out to be the case, it's good news. If not, more hunger strikes seem inevitable as does the possibility that deaths will occur. One would hope it will not take the creation of martyrs to bring about the changes that anyone with a conscience knows are overdue.

By Sadhbh Walshe | Sourced from The Guardian UK
Related articles
10 Jan
WE NEED YOUR HELP: January 11, 2012 is National Human Trafficking Awareness Day and we need your support for our Nationwide Call in day to Free Sara Kruzan!
Please take a few minutes out of your day, Wednesday January 11 to call Gov Brown asking for him to grant Human Trafficking victim Sara Kruzan with time served!
Call  (916) 445-2841  starting at 8am PST
you can learn more about the call by clicking on the following link:
Thank you in advance for making the call!!
FREE SARA!!!! 
No Justice, No Peace!
Nationwide Call In Day to Free Sara Kruzan
Wednesday, January 11 at 8:00am pst
10 Jan
By ALFRED BLUMSTEIN and KIMINORI NAKAMURA
IN 2010, the Chicago Public Schools declined to hire Darrell Langdon for a job as a boiler-room engineer, because he had been convicted of possessing a half-gram of cocaine in 1985, a felony for which he received probation. It didn't matter that Mr. Langdon, a single parent of two sons, had been clean since 1988 and hadn't run into further trouble with the law. Only after The Chicago Tribune wrote about his case did the school system reverse its decision and offer him the job.

A stunning number of young people are arrested for crimes in this country, and those crimes can haunt them for the rest of their lives. In 1967, President Lyndon B. Johnson's Crime Commission found that about half of American males could expect to be arrested for a nontraffic offense some time in their lives, mostly in their late teens and early 20s. An article just published in the journal Pediatrics shows how the arrest rate has grown — by age 23, 30 percent of Americans have been arrested, compared with 22 percent in 1967. The increase reflects in part the considerable growth in arrests for drug offenses and domestic violence.

The impact of these arrests is felt for years. The ubiquity of criminal-background checks and the efficiency of information technology in maintaining those records and making them widely available, have meant that millions of Americans — even those who served probation or parole but were never incarcerated — continue to pay a price long after the crime. In November the American Bar Association released a database identifying more than 38,000 punitive provisions that apply to people convicted of crimes, pertaining to everything from public housing to welfare assistance to occupational licenses. More than two-thirds of the states allow hiring and professional-licensing decisions to be made on the basis of an arrest alone.

Contnue Reading @ NY Times

10 Jan

….and I keep thinking of the Scott Sisters…Barbour you egofag! you COULD have done right….but instead you do this!! IDIOT!!
'Serving your sentence at the Governor's Mansion where you pour liquor, cook and clean should not earn a pardon for murder,' public service commissioner says
Rogelio V. Solis  /  AP file

In the executive orders signed by Mississippi Gov. Haley Barbour, he wrote that the pardoned killers each "proved to be a diligent and dedicated workman."

msnbc.com staff and news service reports

JACKSON, Miss. — Outgoing Mississippi Gov. Haley Barbour has pardoned at least four convicted killers who worked at the Governor's Mansion, including a man who was denied parole less than two weeks ago.

Relatives of three victims told The Associated Press on Monday that state corrections officials notified them over the weekend that the convicts were to be released this past Sunday. Barbour, a former chairman of the Republican National Committee who weighed a presidential run last year before deciding against it, leaves office on Tuesday.

Video: Barbour's refusal to run shocks supporters


In the executive orders Barbour signed, he wrote each "proved to be a diligent and dedicated workman.

The pardons outraged victims' relatives. Democratic lawmakers called for an end to the custom of governors' issuing such end-of-tenure pardons.

While Barbour's office hasn't responded to messages about the pardons, he told the AP in 2008 that releasing the trusties who live and work at the mansion is a tradition in Mississippi that goes back decades. Work by trusties would typically include kitchen duty, waiting tables, cleaning and washing vehicles, officials said.

The Barbour administration did not publicize the pardons, which became public when family members notified the media. The Mississippi Secretary of State's office released copies of the pardons Monday afternoon. They show Barbour has pardoned at least five men.

The former inmates are David Gatlin, convicted of killing his estranged wife in 1993; Joseph Ozment, convicted in 1994 of killing a man during a robbery; Anthony McCray, convicted in 2001 of killing his wife; Charles Hooker, sentenced to life in 1992 for murder; and Nathan Kern, sentenced to life in 1982 for burglary after at least two prior convictions.

Mississippi Corrections Commissioner Chris Epps said Monday afternoon that the inmates were released Sunday.

Continue Reading @ MSNBC

5 Jan

Via Sharon McNary of KPCC
Hi Carol — We're interested in learning more about hunger strikers at Corcoran. Trying to figure out how many people are participating. I've got the petition signed by the three main people, but we're looking for additional info. Can you circulate this link wth a request for Corcoran families to use it to contact us? www.scpr.org/network/questions/prisonconditions
California

is cutting back on the money it spends on prisons, but how are those cuts being felt by the inmates who live in the state's vast

prison system

? How are living conditions changing in California's prisons? How are inmates adapting to cuts in education, rolling lockdowns, and cuts in family  visiting hours?

Most inmates are unable to respond to these questions, so we are turning to the people who work in prisons and who have family members or loved ones behind bars to help us understand this story.

4 Jan
Associated Press
ALBANY, N.Y. — The state recently closed the Arthur Kill Correctional Facility on Staten Island, the seventh prison, camp or work release facility shuttered in 2011 as New York transferred about 2,600 inmates and 1,400 staff to its 60 remaining penal units in an effort to save millions of dollars and remove excess capacity.

As the inmate population dropped to about 56,000 currently, continuing a decade-long decline, the Cuomo administration this summer closed two other medium-security prisons, Mid-Orange in the lower Hudson Valley and Oneida in central New York.

Four minimum-security facilities were also shut: Buffalo Work Release in Erie County, Camp Georgetown in Madison County, Summit Shock in Schoharie County and Fulton Work Release in the Bronx.

"It was a herculean process," said Peter Cutler, spokesman for the Department of Correctional Services. Within a few months, 2,664 inmates were moved, while many staff members were reassigned based on seniority and "bumping" under union contract terms, he said.

"Some people did retire and there were some layoffs," Cutler said. The recently consolidated corrections and parole department had 30,902 personnel, including 18,454 corrections officers, before the closings were announced June 30. That compared with 29,780 staff, including 17,996 corrections officers, by late December.

Data show 1,427 of the 1,706 staff at the seven facilities transferred within the department, 131 were laid off, 95 retired, 22 went to other agencies and some resigned.

The union representing prison guards, which in June said it was disappointed by the largest prison cuts in state history and that any closing would jeopardize safety and the integrity of the system, declined to comment last week.

Continue Reading @ Wall Street Journal

4 Jan
Photo: Inmates at the California State Prison in Lancaster on June 10, 2010. Credit: Gary Friedman / Los Angeles Times


California voters may once again have the opportunity to change the state's three-strikes mandatory-sentencing law.

An initiative to change the law has been cleared to gather petition signatures, a potential step toward the November ballot. The proposed change would reduce the sentences of some currently serving time, and reduce prison time for those who are convicted of nonviolent felonies and already have two prior felony strikes.

In an economic analysis of the measure, the state's legislative analyst said the initiative, if passed, would save the state money but could increase costs for local governments.

Continue Reading @ LA Times

1 Jan

By John Dewar Gleissner, Esq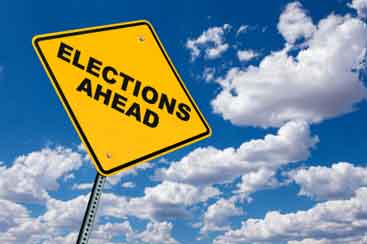 Your predecessors got our prison systems in a terrible mess. We stacked up many more prisoners than other nations, and at much greater expense, with disastrous consequences. Paying more for prisons and less for education is a sick trend.

Each prisoner costs us about $50,000 per year, and that cost must be multiplied by 2,300,000. You may have heard that it costs less than this to feed, clothe, house and provide medical care to prisoners, but that lower figure does not include the astronomical lost opportunity costs. Locking up that many people and not providing useful work for them means that the value of their labor is lost, too. On the average, each prisoner is able to make about $25,000 per year if put in a regular job. Add this to the direct outlays $25,000 per year, and the cost equals $50,000 per year. This does not count the increased welfare costs outside prison, the social costs of breaking up families and marriages and allowing children to be raised without parents. Nor does this include decreased productivity caused by felons not being able to find employment. Our nation incarcerates more people than any other nation on earth, and a greater percentage of our population is in prison than any other nation on earth. If prisoners were counted as unemployed in unemployment statistics, official unemployment would be 1/2% higher on account of our 2.3 million prison population. As you can see, this is a drag on the entire economy at a time we cannot afford it. Yes, we are in a tremendous predicament. Please take action.

Let's face it: Modern prison does not work very well, at least not for its original purpose of rehabilitation, and it does not deter enough crime. It does keep criminals out of circulation for a while, and that's good, but unfortunately prison releases them in worse condition. Prisons are an expensive way to make bad people worse. Many of us have been trying to get your attention. Please help solve the massive prison crisis we have and create more jobs.

Every enlightened warden and prison reformer in history believed that prisoners should work at useful labor. Hard labor is better for the prisoner, prison administration and taxpayers. Many offenders are supposedly sentenced to "hard labor," but now only a minority of prisoners work, few of them in private businesses. Restrictive legislation was passed years ago due to the unfair competition created by prisoners working for nothing. But things have changed: Most consumer goods are now made outside the United States. Prison-made goods from China sneak into the U.S. easily, while we throttle our own prison industries.

Our laws should permit private businesses to manufacture goods now made exclusively in foreign countries. You should repeal or amend the Ashurst-Sumners and Hawes-Cooper Acts, because those federal statutes deprive prison-made goods the status of being made in interstate commerce, making it tough for them to cross state lines or enter the marketplace. Each state should repeal their statutes discouraging or prohibiting prison industries, at least to allow the manufacture of goods now made exclusively overseas. Prisoners don't deserve wage and hour protection or the employment protection that law-abiding Americans enjoy, but their workplaces should be safe. Let's wipe some laws off the books so that employers can freely negotiate with prisoners and not have to worry about most lawsuits. Everybody can win: taxpayers, crime victims, families of prisoners, our economy, organized labor, businesses, prison systems and prisoners. Prison industries will create jobs outside prisons. If we don't get more Americans working, we will decline in the world, and that's not our destiny.

Author John Dewar Gleissner, Esq. graduated from Auburn University (B.A. with Honor, 1973) and Vanderbilt University School of Law (1977), where he won the Editor's Award and participated in the Men's Penitentiary Project. In addition to practicing law in Alabama for the last 33 years, Mr. Gleissner is the author of the new book "Prison and Slavery – A Surprising Comparison"

Via Corrections.com